about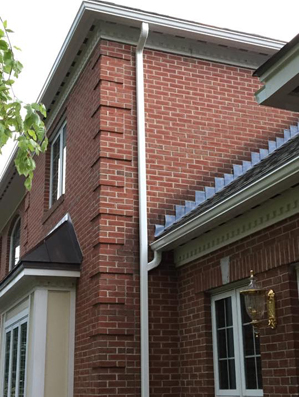 Central N.H. Gutter Services,
was founded in 2010, when working as a roofing contractor we found the need for not only high quality gutters, but gutters installed correctly. We noticed first hand the damage that can be caused by improperly installed gutters. After failed attempts with other contractors we developed a (If you want it done right do it yourself attitude.) And before long our attention to detail and willingness to take a little extra time to make it right was being noticed. Coming from a construction background we have the ability and knowledge to handle any problems with construction like replacing fascia, trim boards and rotted materials. we can also direct rainwater into rain harvesting tanks, or divert rainwater underground and away from your foundation.
When it comes to seamless gutters it's not a one size fits all. We carry 15 different colors and have access to many more, we hand miter all our corners so you can have a stronger and better looking gutter. Our gutters are hung with heavy duty hidden hangers or other specialty hangers.